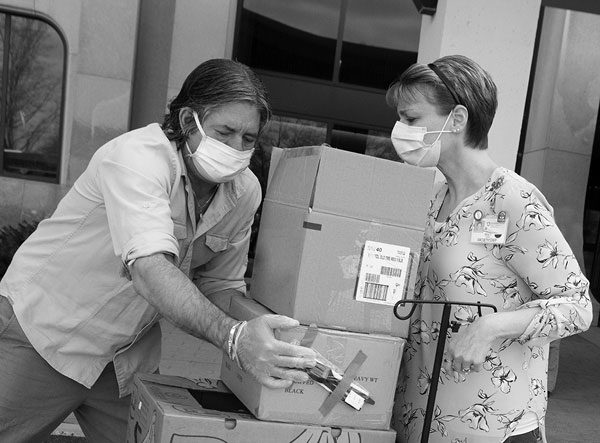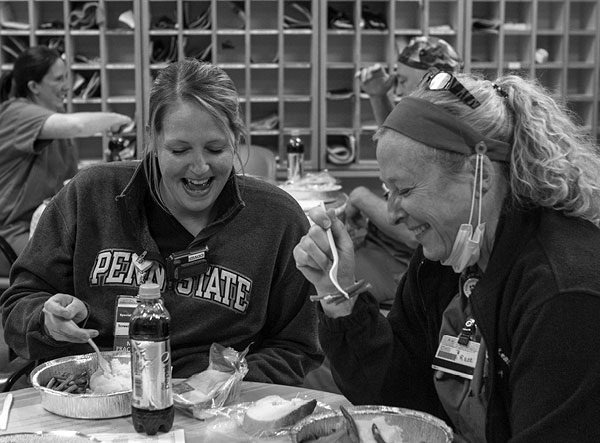 When COVID-19 restrictions were heightened in the state, the owner of Italian eatery Fenicci's of Hershey decided he would close his well-loved restaurant for the safety of his family, employees and guests, but he was determined to continue to find a way to continue blessing others with good food.
"When my wife and I decided to close, we cooked all the food we had on hand and took it to the doctors and nurses at Hershey Medical Center," Guarno said. "We saw they were happy about that, and then I got the idea to involve local restaurants that had decided to stay open."
Guarno opened a GoFundMe page, asking for donations to purchase meals from Hershey area restaurants that would be delivered to health care staff at Penn State Health Milton S. Hershey Medical Center. For every $1,000 pledged, Guarno approached a new restaurant with the opportunity to make meals.
Restaurateurs have been excited to be part of the effort, Guarno said. In addition, some small local bakeries have donated hundreds of cupcakes and cookies. PepsiCo donated 200 cases of Pepsi products, and The Hershey Company donated 5,000 chocolate bars, Guarno said.
"It's been a nice show of teamwork," he said. "It makes people feel glad to help out, it gives business to the restaurants, and it increases morale at the hospital. It binds our community together and shows we're behind each other."
Thus far, the effort has raised nearly $35,000, given business to nearly 30 restaurants and provided tasty meals to staff at Hershey Medical Center and Penn State Children's Hospital.
"The meals go everywhere," said Tracy Johnsen, manager of Volunteer Services at the Milton S. Hershey Medical Center, who keeps on top of a departmental list to ensure no one gets missed. "It's amazing."
The fare has ranged from chef's salads and hoagies to chicken Parmesan and pulled pork. On Easter, staff received 250 meals and personalized notes thanking them for their service.
"I'm just trying to do my little part to bring something positive in a negative time," Guarno said. "And I hope to make people aware that we have a world-class medical center in our backyard, and it's an honor to help them."
Guarno is no stranger to helping Penn State Health. He served as chairman of the board of Children's Miracle Network for three years. His daughter, now age 27, is a childhood cancer survivor.
Daily deliveries are a family affair, with Guarno's wife, Kveta, and their 7-year-old son, Philip, helping to load the van with food for the drive to Hershey Medical Center. Johnsen meets Guarno to receive the deliveries and parcels them out to different departments, with the help of Holly Verbos, gift shop associate, and Shanne Keeny, director of Patient and Guest Experience.
Guarno's enthusiasm and love for Hershey endear him to those he meets, Johnsen said.
"It's really a selfless act on Phil's part because his restaurant is closed, so he's not generating any business for himself," Johnsen said. "He's a great guy with a huge heart. We never met before April 3, and now I feel like I have a friend for life."