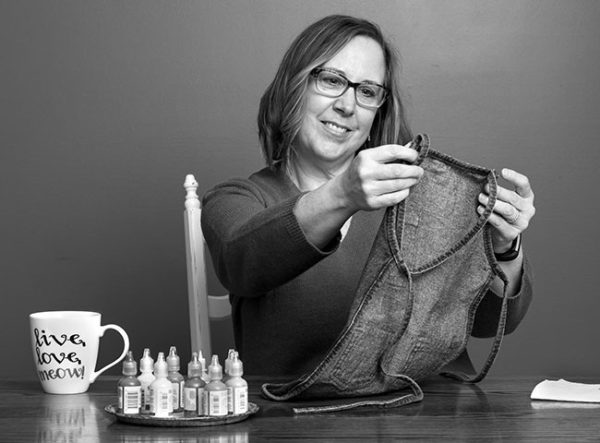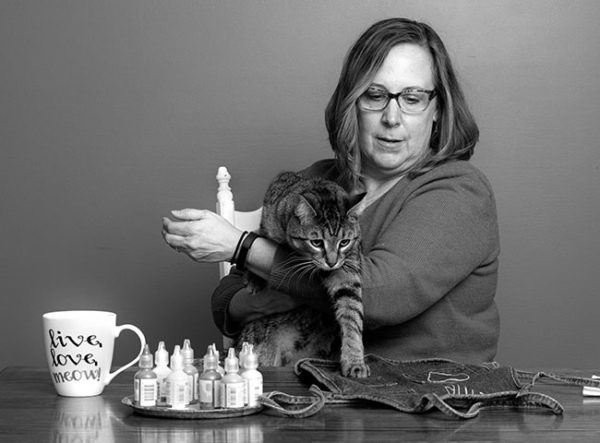 "From change comes growth, and it's a good place to be," says Wendy, who brought two kittens with her to her Mechanicsburg townhouse when she moved eight months ago.
Settling into her happy place – behind a crafting table with a favorite mug of hot tea and an occasional lap visit from her beloved cats — Wendy enjoys the creative process of designing cards, making crafts or baking for friends and, during these stay-at-home days, the chance to reflect on how to make this new phase of life better and healthier.
With the nation's health topping the news headlines every day, Wendy has become even more passionate about the importance of being her own health advocate. Her annual physical and health screenings are a priority, partly because she knows nothing about her biological father's health history.
"I consider myself fairly healthy. I try to exercise and eat well, but I do still love some chocolate or a glass of wine," she says with a chuckle. "I have so much that I love to do and people I love to be with – I want to be healthy."
Wendy has always valued a consistent relationship with a doctor who knows her – and with a health system that's proven, trusted and accessible.
Born at the former Hershey Hospital and raised in Campbelltown, Lebanon County, Penn State Health Milton S. Hershey Medical Center has been Wendy's go-to for health care all her life. She remembers needing stitches at age 5 after slamming a car door on her finger and being treated by the doctors at Hershey Hospital who would become some of the first providers at the new Medical Center.
It's that kind of comfort Wendy takes from having good health in a good community. "It gives me peace of mind that I'm doing the best I can with the information I have and the care I seek," she said.
That's one reason she's excited about Penn State Health Hampden Medical Center… a good choice, closer to home.
"I'm so glad to see good things like Hampden Medical Center coming to the West Shore. I think the presence of the region's only locally based academic medical center will bring growth and vitality to this corner of central Pennsylvania," said Wendy, who is attuned to local health care options due to her job as director of education and events at the Pennsylvania Health Care Association. "People may not realize it, but having access to Penn State Health's level of care and to cancer research and personalized medicine is something many communities don't have. It's something I'm appreciative of for both myself and my kids' healthy future."
With her son recently graduated from Penn State and her daughter in college, the future is on Wendy's mind as she carefully crafts a design on a denim apron for a little girl she knows. "I think about how this little girl will wear this apron in the future to bake with her mom and paint with watercolors," she says. "That makes me happy. I love being able to take something and add my touch to make it better and maybe even comforting."
This is how West Shore residents like Wendy are sketching out a healthier future, with a choice for care where they want it, when they want it. Because this is the health we need to live the way we want, right here.