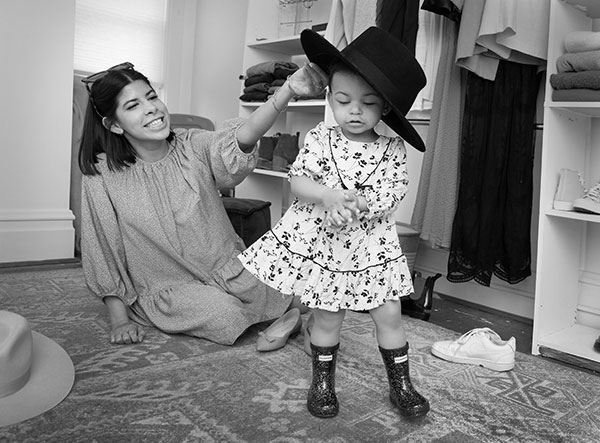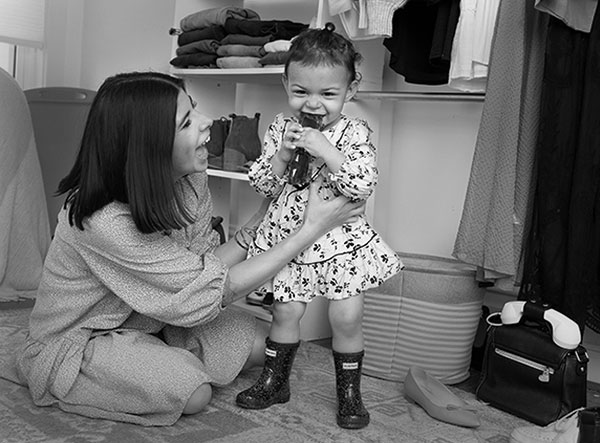 "It might sound cliché, but life really is an adventure," said the Camp Hill resident who spends her days handling social media for a medical spa company and chronicling her love for clothing, parenting and, lately, wedding planning, on her Instagram, asmalltownfashionista. "When you put yourself out there, you never know what opportunity might come your way."
As the mom of a toddler, health is now top of mind.
"Suddenly, I'm responsible for this other little life," Alyssa said. "It makes me think about my own health, too – because I want to be around for Izzy for a long time."
Isabella came into the world in August 2019 at Penn State Health Milton S. Hershey Medical Center, and Alyssa thinks Penn State Health is a good place to continue their family's care.
"I went to Hershey on the recommendation of a friend, and we had a great experience there," Alyssa said. "We're talking about transferring all our care to Penn State Health."
Alyssa knows good quality and value – and she does her homework. Followers count on her to share the best choices for fashion that fit body and budget – just like she's counting on making the best choice for the latest health care options to fit a growing family.
As they think about expanding their family, Alyssa is enthusiastic about the option to give birth at Penn State Health's own newest family member, Penn State Health Hampden Medical Center. The new acute care hospital at the intersection of Good Hope and Wertzville roads in Cumberland County is scheduled to open in fall 2021.
Growing up in Etters, Alyssa naturally associated advanced care with the Milton S. Hershey Medical Center.
"I always knew it was the best of the best," she said. "The Hampden location would be very convenient. It's exciting to think about that level of care closer to home."
Like many busy moms, Alyssa wants to fill what free time she does have with "happy place" moments like cooking up pretend food with Izzy in her new play kitchen or planning the renovation she's dreaming of for her own kitchen.
From her freshly renovated patio where she's blogging about her fav new pair of shoes or the local winery she just visited with fiancé Tyler, Alyssa is watching for the next good thing to come her way – at work, at home or in health care. Penn State Health Hampden Medical Center – this is the choice you want, where you want it.
This is how Alyssa is styling her future, with the choice she wants, where she wants it. Because this is the health we need, to live the way we want, right here.
Penn State Health Hampden Medical Center
Stay up-to-date on the latest news about Hampden Medical Center